Friend and Harbinger alum Corbin Barnds is organizing the inaugural "Finish on the 50" 5K race. As a volunteer for Hannah and Jayhawk Friends - a student group supporting Hannah and Friends, a non-profit that aids children with disabilities, particularly autism - Corbin had corralled a main sponsor and needed a logo for shirts and letterheads. The name comes from the race's starting and ending points - since the charity was founded by Kansas football coach Charlie Weis and his family, the race will call Memorial Stadium's 50-yard line home.
Through a couple revisions, we ran through about five iterations that were OK, but they didn't feel like winners. But when I showed my roommates in our kitchen, Trevor said the 50, the shoe, and the line should all blend. In about 15 minutes, we had our logo.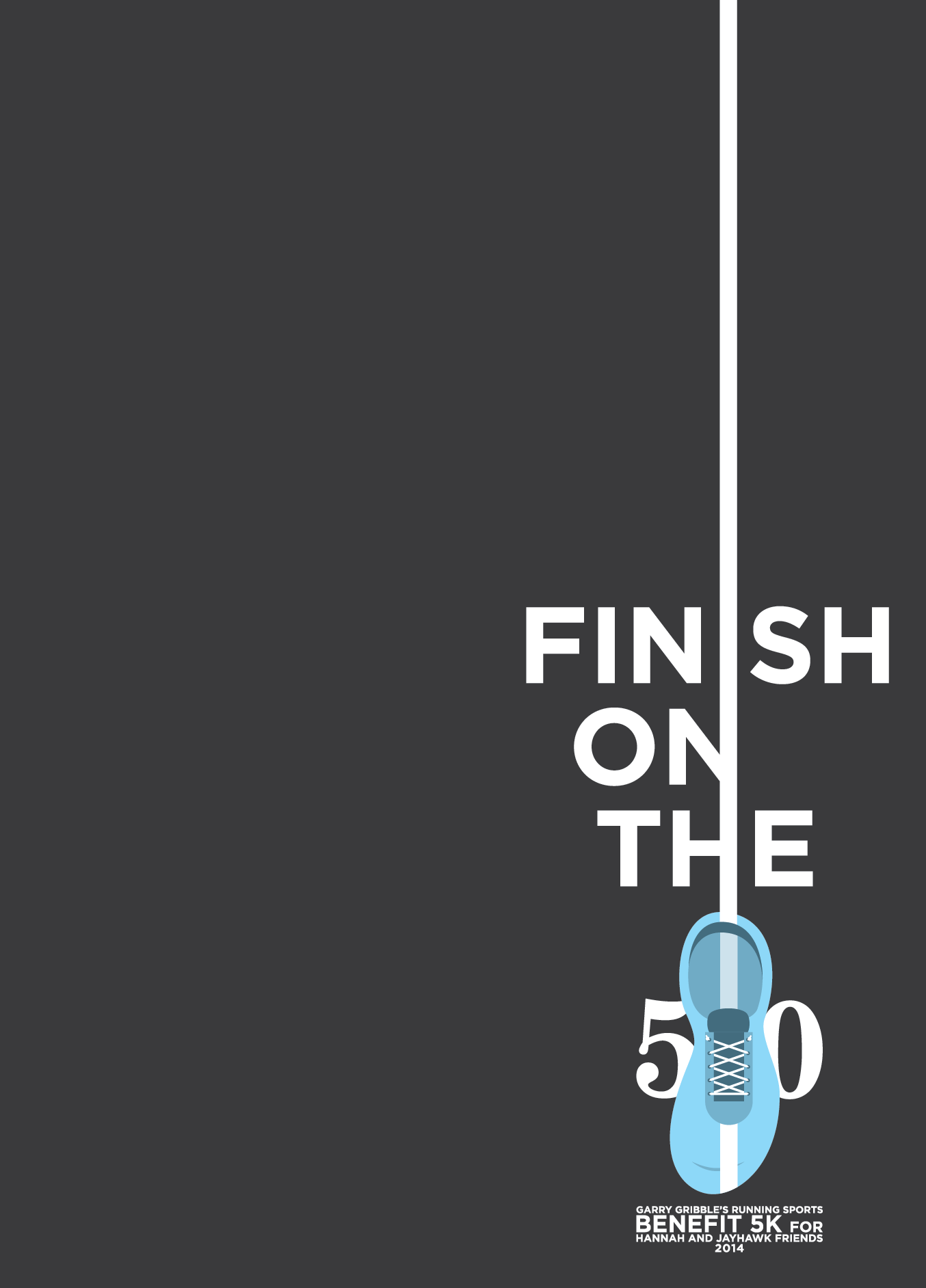 Letterheads
The biggest challenge was the amount of text that had to be included. First, the name of the race: Finish on the 50. The main sponsor: Gary Gribble's Running Sports. The charity: Hannah and Jayhawk Friends. The event: benefit 5K. And lastly, the year, for posterity: 2014. All said and done, that comes out to "Gary Gribbles Running Sports Benefit 5K for Hannah and Jayhawk Friends 2014" at a whopping 75 characters, 91 if you count "Finish on the 50."