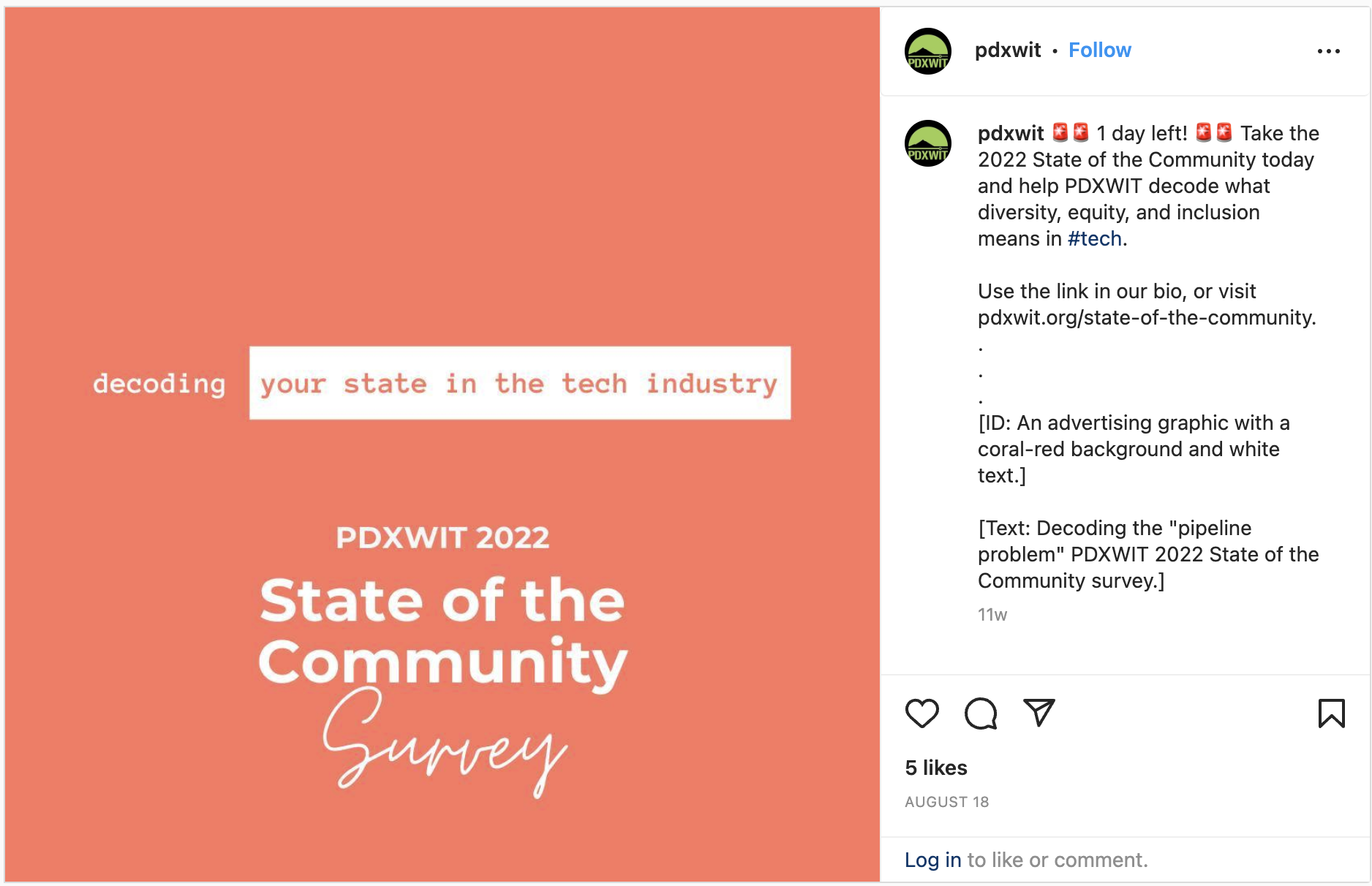 Decoding the Community
Historic friend Corinne Gould was named Director of AMA PDX, a group that connects marketing professionals (and their friends) with non-profits that need design, web, or copy-writing help.
Our potluck group got to work alongside PDXWIT in support of their annual community survey.
The team came up with the concept of "decoding ______". It's a wonderful turn of phrase that combines the tech-centric aspect of PDXWIT, it's target of equality, and the ultimate survey goal of understanding the current demo in Portland.
Charged with visuals, I designed around Instagram, PDXWIT's largest engagement, and PDXWIT's brand colors. The copy, based on last year's results, encourages a swipe to see the call to action.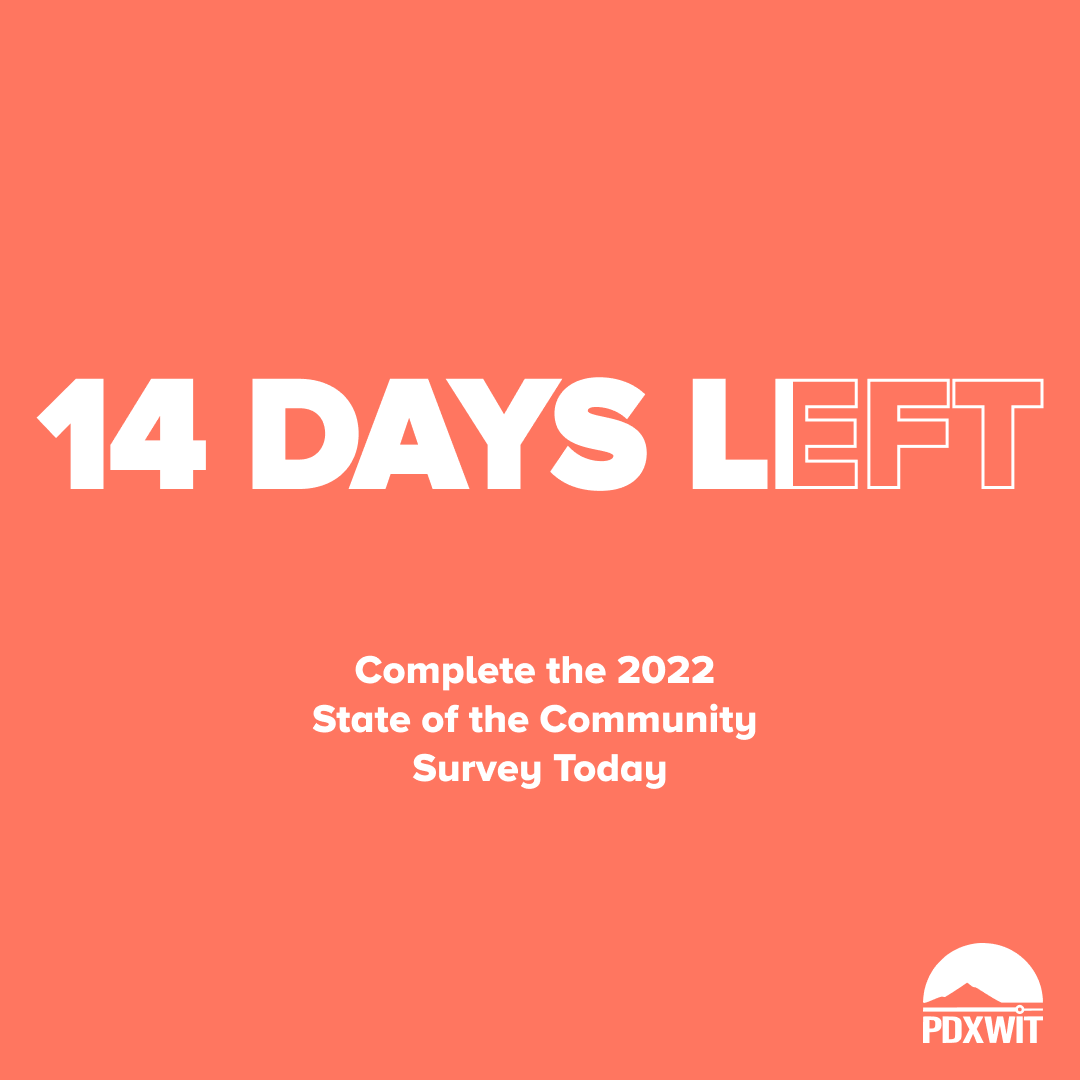 Our handoff included brand guidelines and Figma templates for promoting the results of the survey.