After moving to Portland, I only knew one local friend. And this friend, Jeff Rutherford, only knew one local web developer. So when he became involved with a non-profit founded by his former professor, he knew who to call.
Partners Through Art helps other non-profits and service organizations by supplementing their events. They organize performance dances, live theater, and readings for organizations looking to spruce things up.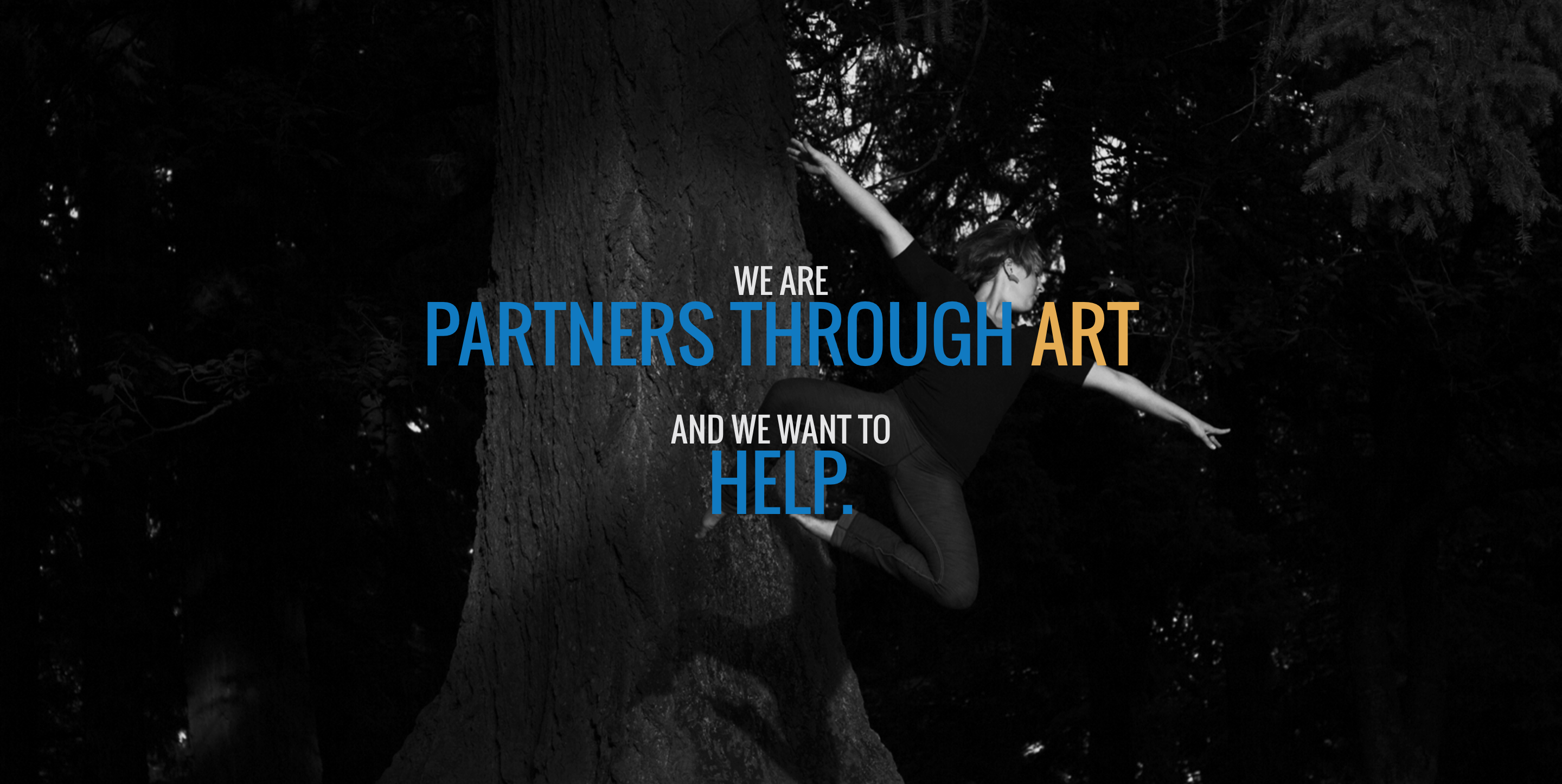 Landing
Jeff wanted to make sure that the first impression was professional. Clean, attention-grabbing, reputable - the effect had to establish PTA as a respectable organization. The opening cycles through a quick Mad Lib-style prompt before transitioning into strong messaging.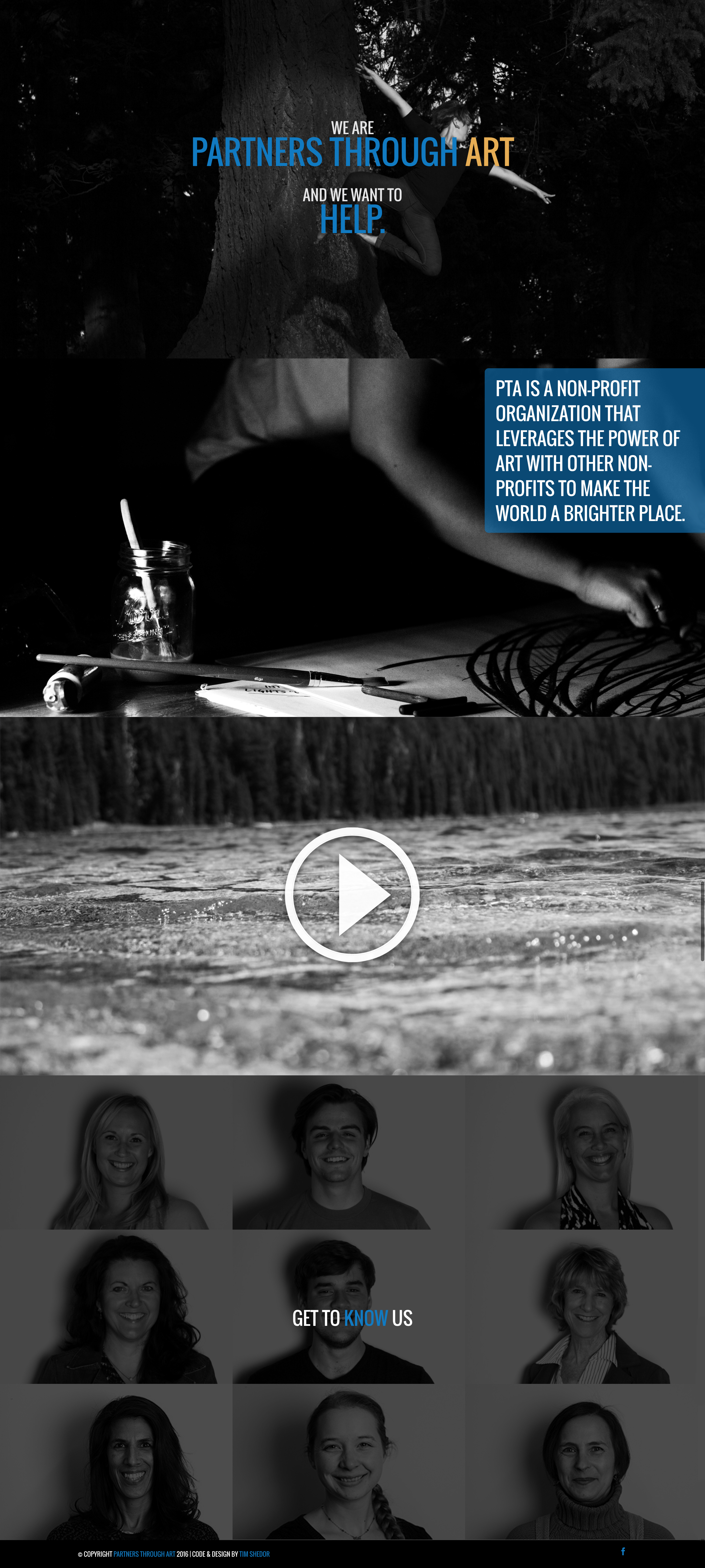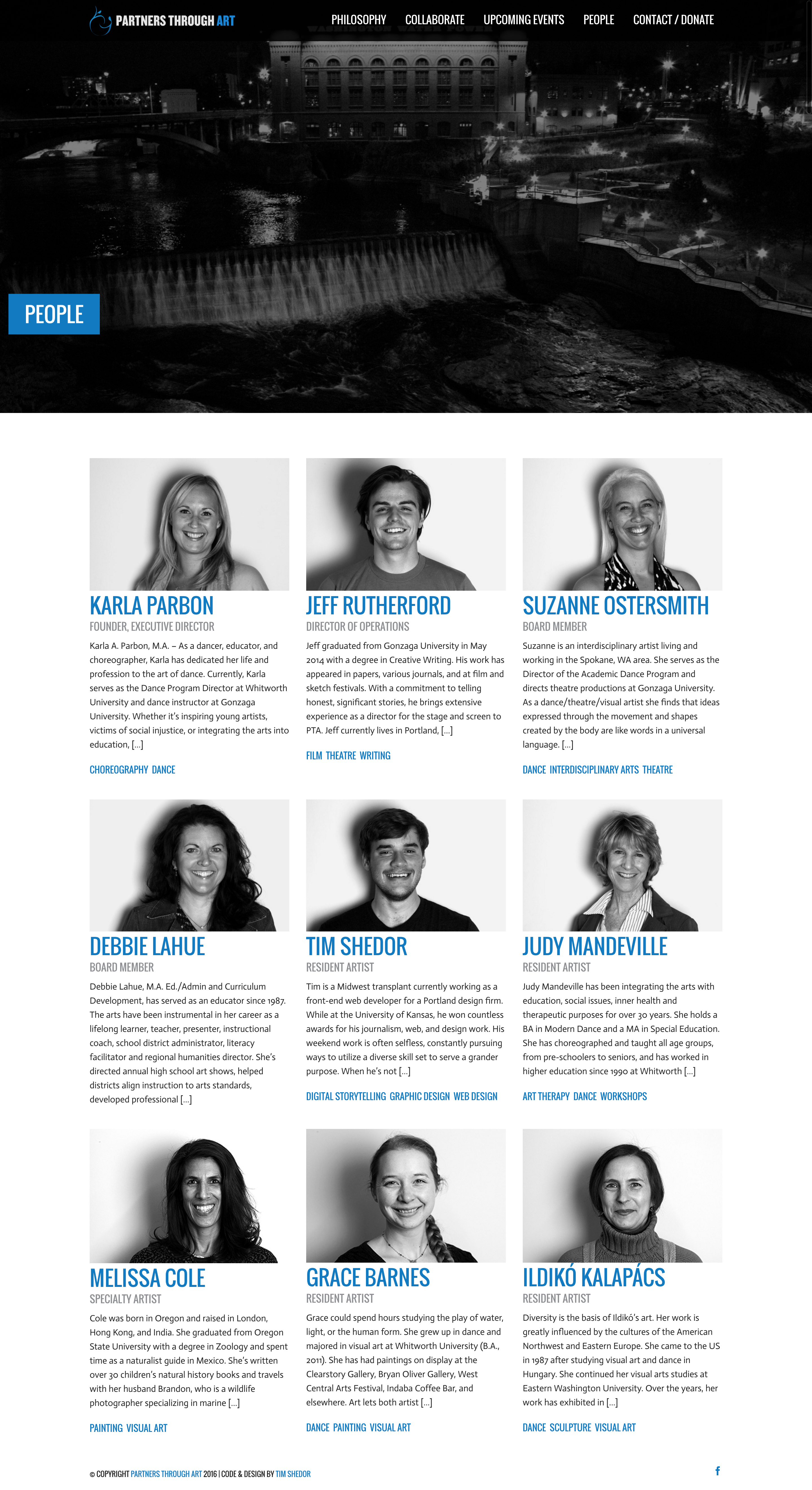 Index Pages
Jeff takes a lot of photos. He shot profiles of all the PTA volunteers for the homepage in addition to the hero graphics on the detail and index pages.