After meeting the organizer of the KU Senior Show - an end-of-college showcase of the Design school's upcoming graduates - at a house party, we brokered a deal. I'd program a website that he'd designed, and in exchange, I'd get a thorough portfolio critique, typical of design students but foreign territory to a journalism kid like me. The critique humbled me immensely, but the trade was a fair one (I may have even gotten the better side in the end).
Each character represents a student, and a click opens a lightbox with their information plus two portfolio pieces. Responsive. Published April 19, 2014. Design by Anthony Schmiedeler.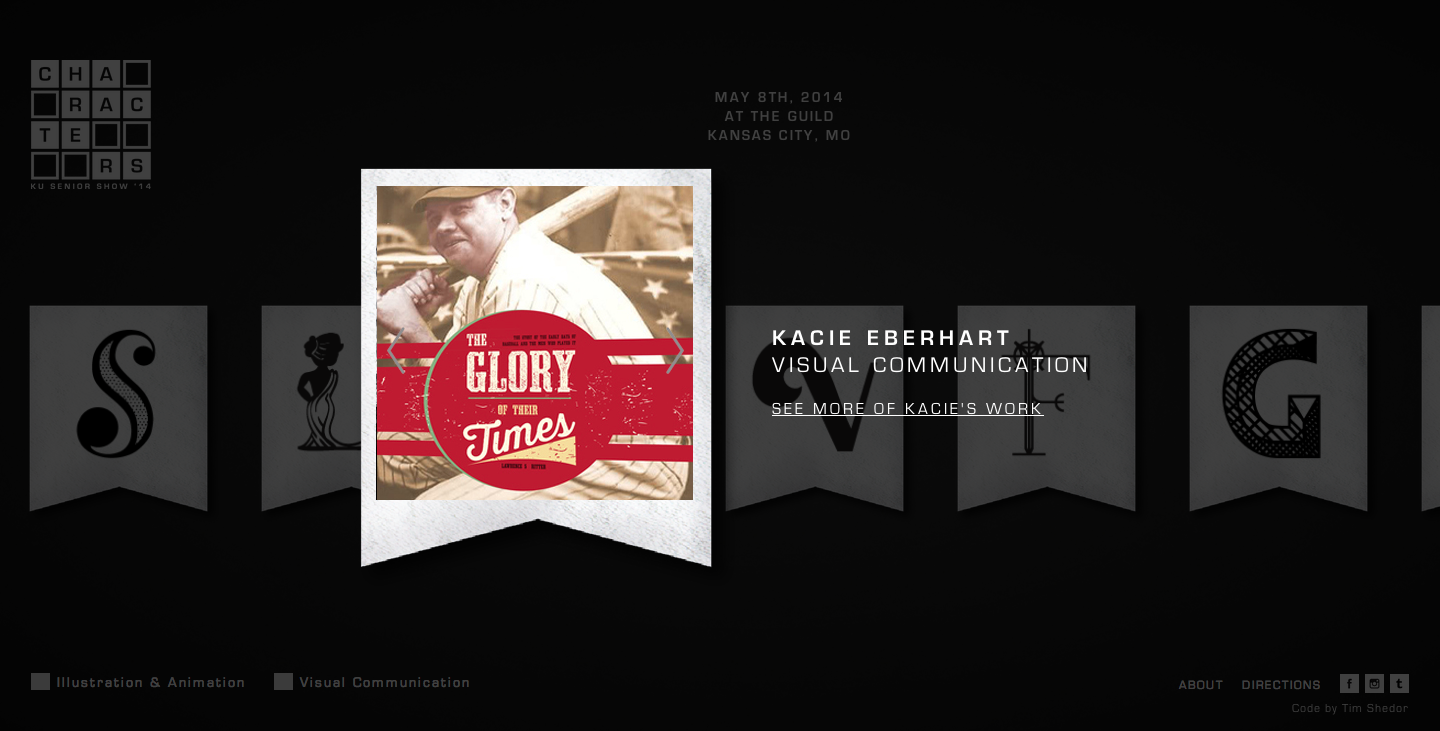 In the early Grow days, John Reynolds invited me to a Spark meeting. The founders wanted to bring TEDx to KU, but their application was denied. Instead of giving up, they channeled their existing designs and strategies into a new, impromptu event. John gave me an Illustrator file and after a few hours of hashing over the programmed result with him and Rachel Roth, the co-designer, we had our site.
The circles open speaker information on click, the quotes are an auto slider, and the time at the bottom is a countdown ticker. Responsive. Published April 22, 2014. Design by John Reynolds and Rachel Roth.