After converting the site to WordPress, I was able to do a lot more with Kansan.com. Chief among them, adding custom post types. With a few CPTs, multimedia packages could be done intuitively, and without editing previous content - posts, images, videos could be added to a combined edition just by clicking a category (hierarchal taxonomy).
The backend for each edition allows for a custom header color, brief summary text, intro, and colophon, in addition to a splash and anchor image. Plus, two spots for advertisers in the top left and three full page ads. The idea was as simple as possible.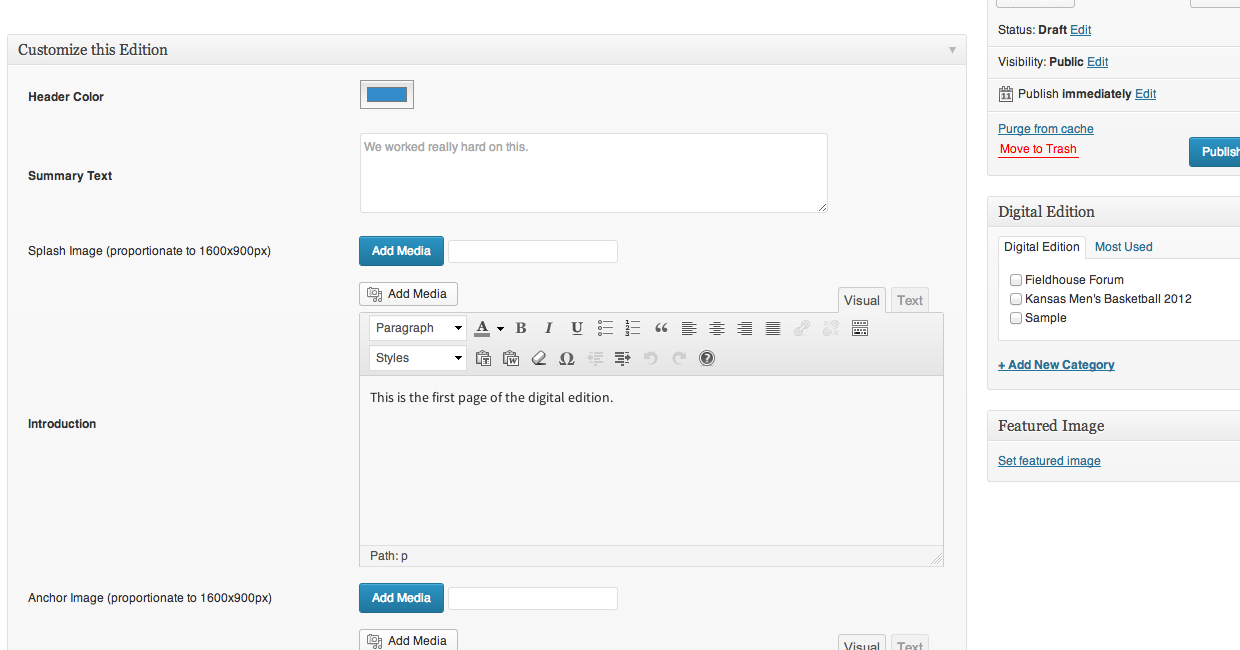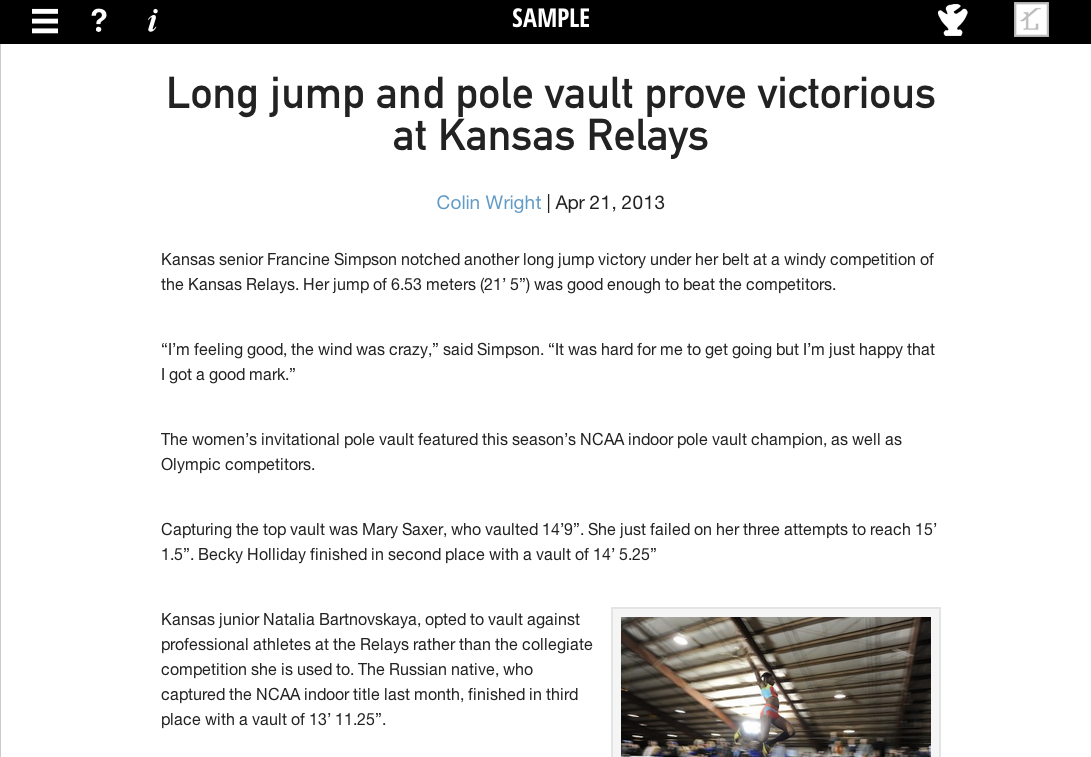 This is a revamp of last year's digital edition, which was managed through WordPress on a separate site, populated by a JSON query, and then exported to a static HTML file. Needless to say, this was not efficient or easy to duplicate for future editions. Target devices are mobile and tablet, as navigation between edition items requires touch/swipe, although the same effect can be achieved on desktop with click-and-drag.
Unfortunately, the Kansan did not make any use of this, so the plugin has been open sourced and is now available on the WordPress Plugin Directory.