As a community that sees tons of property change hands every semester, Lawrence is a town that desperately needs a cohesive housing showcase for students in transition. The ad staff decided to compose this in the form of a website that makes queries easily navigable and listings that provide information unique to Lawrence, giving the product a local advantage over cookie-cutter apartment listing websites.
UDK creative manager [for the ad staff] Lauren Bowles was the designer.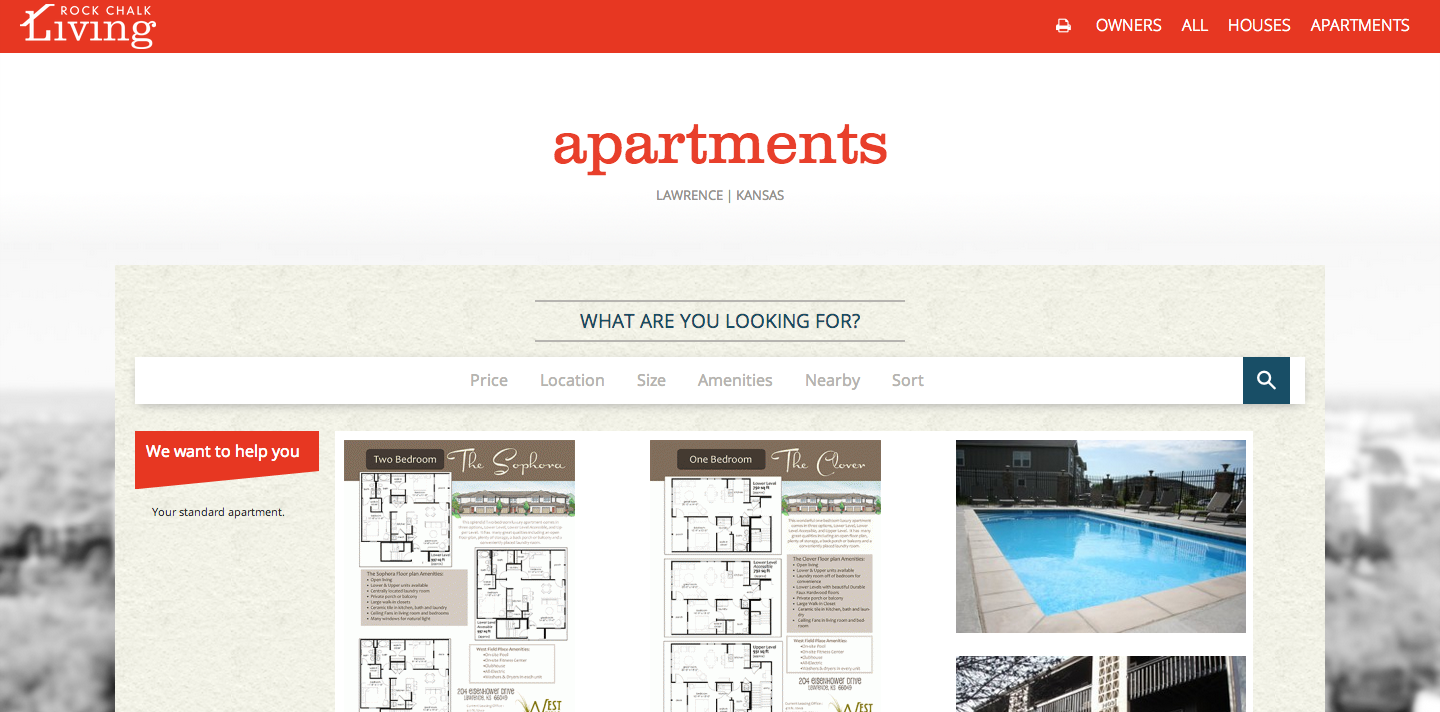 I was responsible for the filter options (amenities, price, nearby, etc.) as well as the required information for owners and residence listings - or, essentially, everything but the literal content and design. The site features a filtering/sorting feature, a "save for later" print-friendly format, and nearby places of interest on each listing page. On the backend, it runs WordPress using a handful of custom post types and dozens of custom meta fields, makes serious use of Isotope and a bit of bxSlider, and was created with SCSS and Coffeescript.